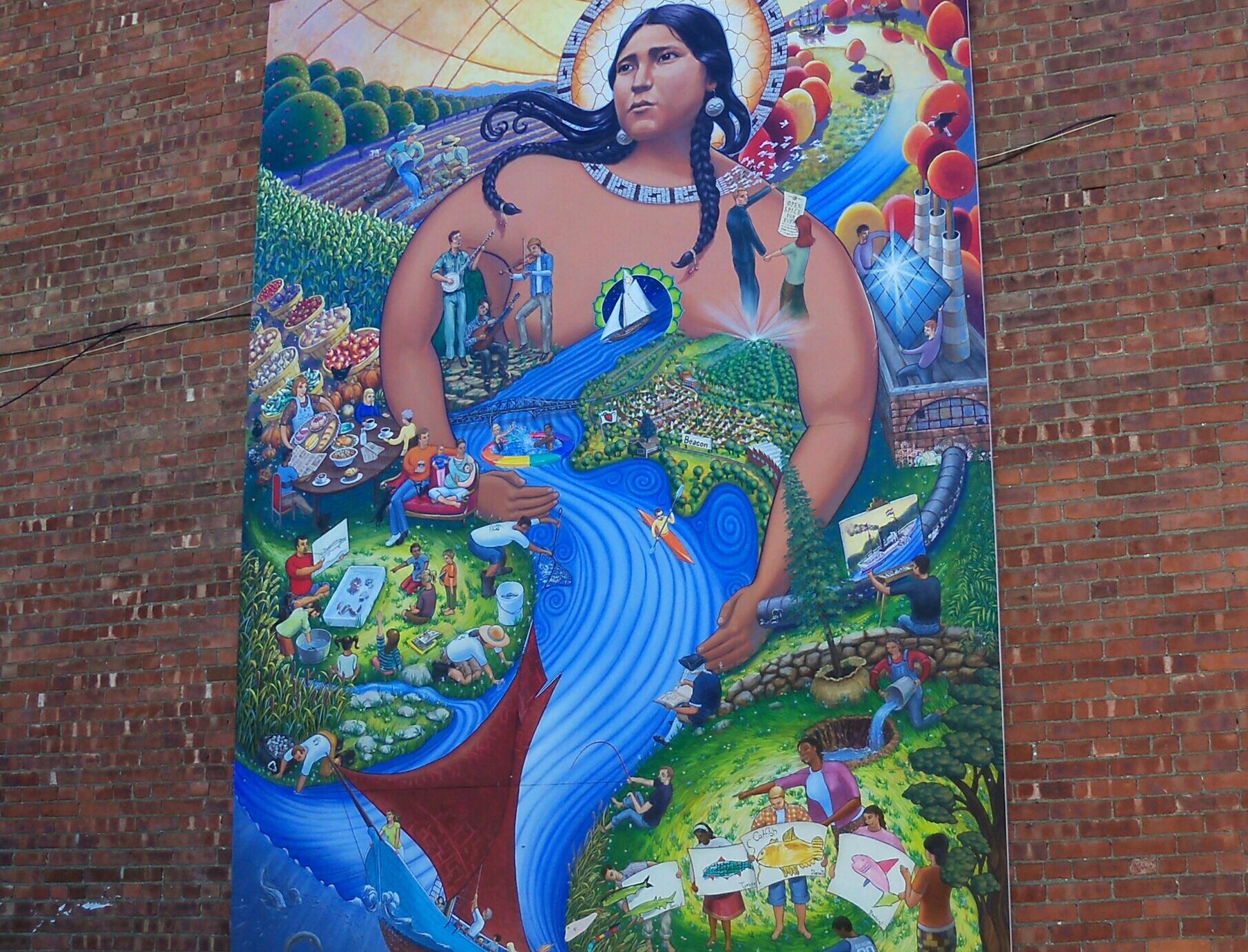 ---
A People's Guide to the Hudson Valley
---
About This Project
---
Welcome to "A People's Guide to the Hudson Valley." This online guide explores sites across time throughout the Hudson Valley. (Scroll to the bottom of this page for a map of the region.) Employing a perspective of "the people." the guide privileges the desires, hopes and struggles of those on the receiving end of unjust forms of power; it is also a perspective of those who work to challenge such inequities and to realize a region, as well as a larger world, that, is radically inclusive and democratic, and that centers social and environmental justice. The goal of the guide is to tell a story about the making of the Hudson Valley as a region, an area that is characterized by strong ties within—as well as many divisions along axes of (among others) class, gender, race, sexuality, and space. The guide explores these ties and divisions—how they were made, challenged, and struggled over—as a way of making sense of what the Hudson Valley was and is, and what it could be.
Background
---
This project is inspired by, and modeled after the "People's Guide" series of the University of California Press. In 2012, the Press published A People's Guide to Los Angeles. Since then, there have been four more "People's Guides" published: on Greater Boston; on the San Francisco Bay Area; on New York City; and on California's Orange County. One on Richmond and Central Virginia is forthcoming in October 2023.
Who's involved
---
The authors of the guide are the students enrolled in Geography 286 (A People's Geography of the Hudson Valley), an "Intensive" course at Vassar College. At the end of each entry is the name of the student who authored it, their major(s), and year of graduation.
The editors of the guide are the instructors of Geography 286. Karly Andreassan, an Academic Computing Consultant at Vassar College, designed the website.
Timeframe for project
---
The spring 2021 semester saw the first offering of Geography 286. (You can find the syllabus for the spring 2021 version of the course here.) The course (this time with a focus on Yonkers) was offered for a second time in spring 2023. The Geography Program at Vassar envisions offering future iterations of the course in the coming years to continue to develop the guide.